Advocating for Awareness & Inclusion: CP Community, Are You with Me?
One of my long-term goals in life is to continue spreading cerebral palsy awareness and advocating for inclusion for as long as I can. I want to keep giving back when and where I can. With that being said, as an adult with CP, here are the 7 things I want to encourage the CP community with when it comes to advocating for inclusion and life with cerebral palsy: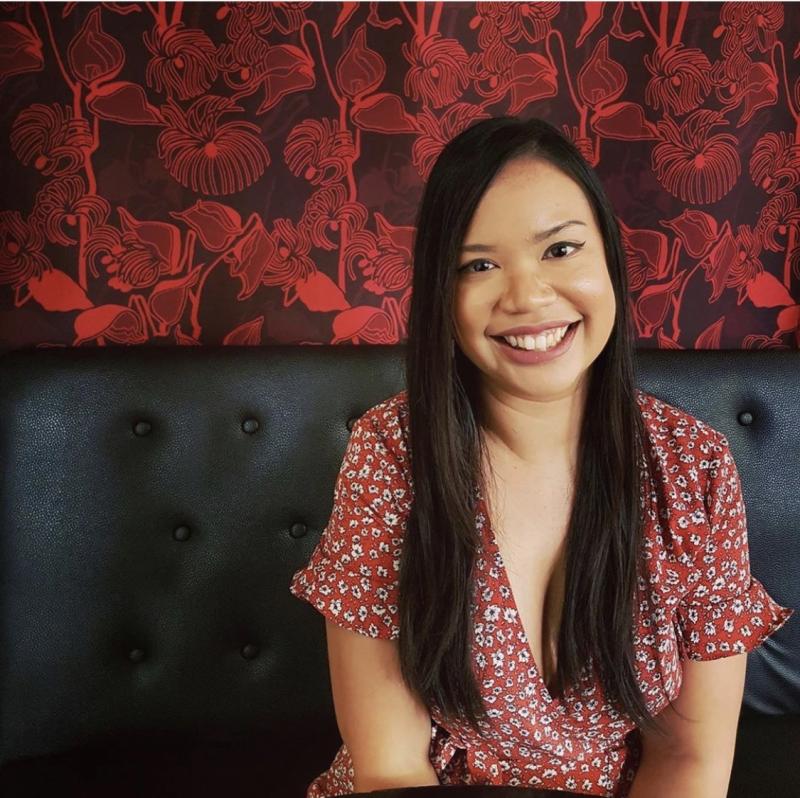 Keep Progressing. I can see the world becoming more inclusive, aware and accepting of CP and other disabilities which has been great, because I am discovering more and feeling a stronger sense of belonging that I'm able to identify with other people and communities alike, but we still have a long way to go. We need to keep progressing on creating awareness, I am so proud of our community (along with our advocates and supporters) which is becoming stronger day by day because we have each other, all the public campaigns, organisations, supports and the ability to connect and network with each other virtually. 
Push for Media Representation. Back in the day in the early 90's to early 2000's (when I was growing up going through early intervention, treatments, appointments) there was hardly any media representation of a girl with my degree of Cerebral Palsy wearing an AFO, inclusive clothing didn't exist, there were no online forums or relatable stories in magazines, or many community events, podcasts or tv series/movies about disability ect.. but in the last 5-10 years I've been seeing the change and progress where there is more awareness on inclusion, but we have to keep advocating for even more.
Don't let CP Define You. For everyone reading this with CP, don't let having cerebral palsy define you or dim your light. Embrace it. Sadly, I once was ashamed of having CP. Looking back, I was especially ashamed when I was younger and having to be in casts all the time, wearing AFO's, looking different from my peers and constantly having to explain what CP is. I wish I wasn't ashamed. I had a lack of understanding about my own disability and capabilities for so many years even after so many appointments and therapies.
Find Your Interest. A light bulb finally clicked when I discovered my interest in exercising a few years ago (in 2012-14 a few years after my last surgery). Thanks to my most recent exercise physiologist, I finally understood why all my past physios and doctors (including Dr. Selber) kept reminding me why exercise was important. Find something you are interested in and love doing.
Exercise. Once I found this interest in exercise, it was during my sessions, I put my mind to it, tried harder and was able to see progress the more I kept exercising. I discovered that the mind-muscle connection for people with CP really does work, and it's an awesome feeling when I am able to prove myself and my body wrong. That whole process of finally embracing exercise and incorporating it into my daily routine, made me finally embrace my CP. I want to safely encourage the CP community to stay strong and really try to embrace exercise.
Embrace Your CP. It made me more confident to want to achieve other goals… it's just a shame that it took me more than 10+ years into my journey to embrace my own CP. When you embrace your CP, it gives you a chance to unlock your potential and you embrace yourself for who you are. I encourage you do to the same! Don't give up on yourself. Embrace your CP and learn more about it too! (I'm still learning!)
Educate and Ask for Help. I would encourage parents to educate their children and others in your family on what disability is, what CP is, and how your child can specifically be ok with it. Don't be afraid to ask for help or support, it will actually benefit your child and your family in the long run, especially because CP is a disability that affects a child's physical movement and ability. When your child is feeling frustrated going to therapies or doing stretches at home, try to make it into an activity so they can enjoy it. Eventually when they're old enough, they will realize the health benefits of exercise and all the therapies and treatments they attended to as a child, and will also be able to better advocate for themselves and their community.
Ariane is a 27 year old with CP who currently lives in Australia and is a former patient of Dr. Paulo Selber. She has a Visual Communications degree and has spent the last few years committed to purpose-driven ethical work in the not-for-profit space. She now works in Digital Marketing for a non-profit organization.