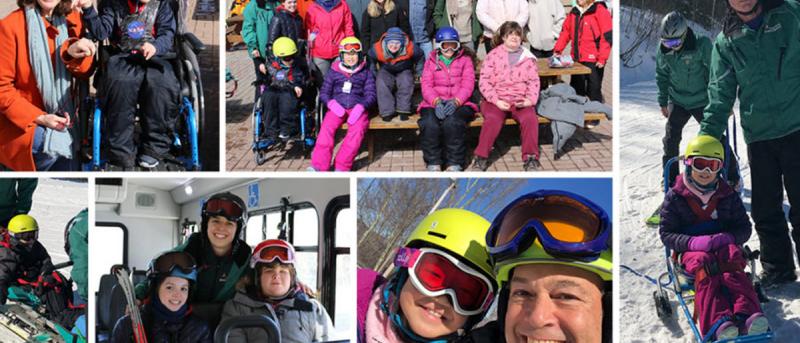 First Annual Adaptive Ski Trip
On Friday, March 1, 2019, the Weinberg Family Cerebral Palsy Center hosted our first annual Adaptive Ski Trip – it was an amazing success! Seven patients, ages 8 to 28, and their family members joined us at Windham Mountain for a beautiful day of skiing, fun, and laughs.
The patients participated in ski lessons, led by certified instructors from the Adaptive Sports Foundation. It was the first time on the mountain for many of our patients, and one participant said "I never would have thought it would be possible for me to ski." The patients had an incredible time, and the parents enjoyed watching their children be happy, engaged, and active.
A special thanks to faculty and staff at the Weinberg Center for making this day possible!