Make a Gift
Support the future of the CP Center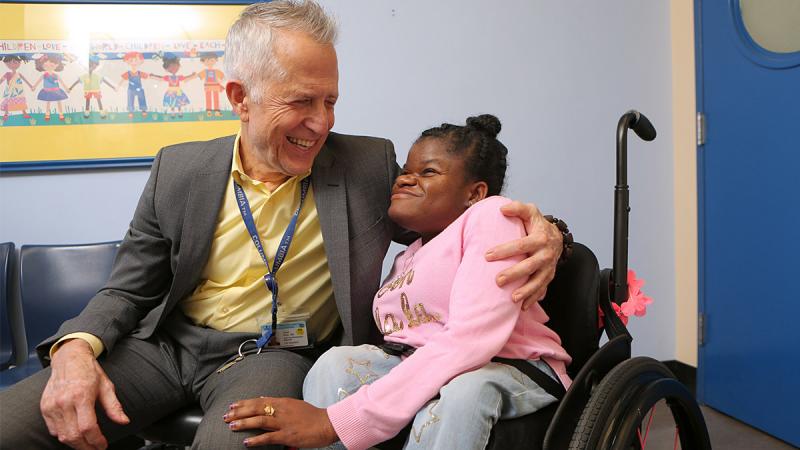 Thank you for considering a gift to the Weinberg Family Cerebral Palsy Center to help us continue our mission. Your generosity means a great deal to all the patients, families, doctors, and staff who call the Center their home.
The Weinberg Family Cerebral Palsy Center is devoted to providing care to patients with cerebral palsy (CP) and their families, as well as guiding care during the transition from childhood to adulthood. CP is a condition not limited to children and the Center seeks to expand both access to and knowledge of treatments and options for adults with cerebral palsy. The Weinberg Family CP Center is the first of its kind on the East Coast.
In addition to excellence in patient care, the Center is dedicated to:
Providing education
Training for the medical community and families through conferences, workshops, and materials about lifetime care for cerebral palsy
Sponsoring research devoted to improvements in CP care
Laying the foundation for research, new discoveries, and innovative treatments
The generosity of individuals, foundations, corporations, and other grant-making associations and institutions, have ensured that our mission remains focused on clinical and research advances. There are many ways that you can make a gift to advance this important work. Our team will be happy to discuss ways to structure your support that not only make sense financially, but will provide the most meaningful support to our physicians and researchers for years to come.
To discuss other ways to make your gift, please contact Jamie Montgomery in the Office of Development at (212) 342-1580 or  jamie.montgomery@columbia.edu.