2016 Lindenauer Lecture
Gaming/Interactive Computer Play and Cerebral Palsy–Let's Play!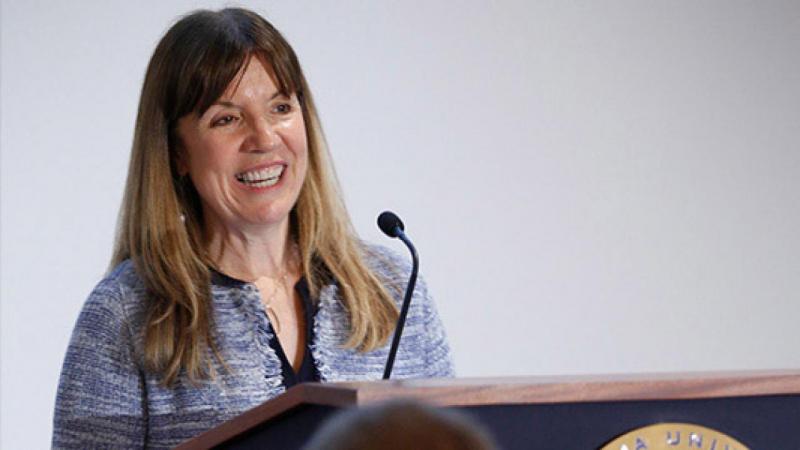 Speaker: Darcy Fehlings, MD
Chief, Division of Developmental Pediatrics
Professor, Department of Pediatrics
University of Toronto
The Weinberg Family Cerebral Palsy Center hosted Dr. Darcy Fehlings who spoke on "Gaming/Interactive Computer Play and Cerebral Palsy–Let's Play!" on June 22, 2016 at the Donald F. Tapley Faculty Club at CUIMC.
About Dr. Darcy Fehlings
Dr. Darcy Fehlings is Head of the Division of Developmental Paediatrics and is a Professor in the Department of Paediatrics, at the University of Toronto. She is the inaugural holder of the Bloorview Children's Hospital Foundation Chair in Developmental Paediatrics. Dr. Fehlings is the Senior Physician Director of the Child Development Program at Holland Bloorview Children's Rehabilitation Hospital and provided medical leadership for a large ambulatory program for cerebral palsy and other neurodevelopmental disorders.
Dr. Fehlings is a Senior Clinician Scientist in the Bloorview Research Institute. Her research focuses on the innovation and evaluation of interventions for children with cerebral palsy. She is the lead investigator of an Ontario Brain Institute integrated neuroscience network focused on children with cerebral palsy (CP-NET) and leads the CP Discovery Project in the Canadian NeuroDevNet Networks of Centres of Excellence. Professor Fehlings was the president of the American Academy for Cerebral Palsy and Developmental Medicine (AACPDM) in 2015.