2017 Lindenauer Lecture
Systems Neurosciences Insights Into Hemiplegic Cerebral Palsy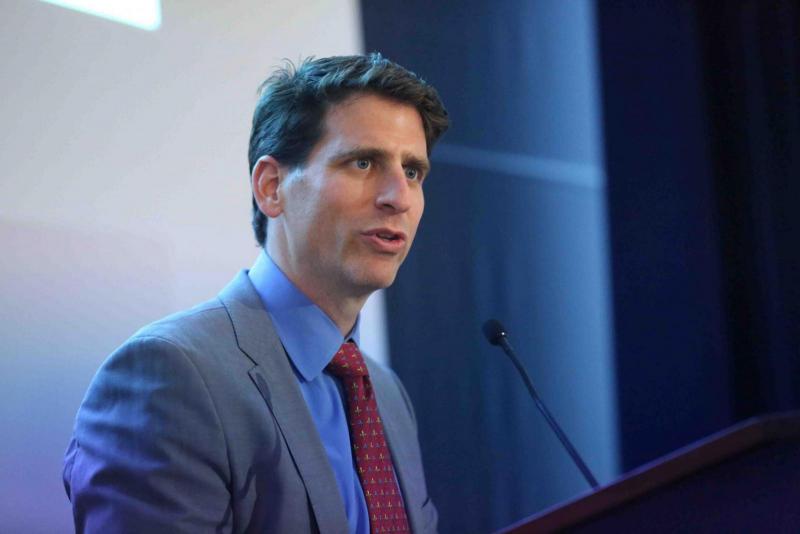 Speaker: Jason Carmel, MD, PhD
Lab Director, Motor Recovery Laboratory, Burke Neurological Institute
On June 7, the 2017 Marilyn R. Lindenauer Distinguished Speaker Series hosted Jason Carmel, MD, PhD, a pediatric neurologist and neuroscientist, to discuss "Systems Neurosciences Insights Into Hemiplegic Cerebral Palsy" at the prestigious Faculty Club in Columbia University Irving Medical Center (CUIMC). Dr. Carmel's talk focused on his work in restoring mobility in patients with hemiplegic cerebral palsy and presented diagrams and videos of successful attempts at retriggering connections in the brain's damaged hemisphere to restore hand movement with targeted electrical stimulation.
About Dr. Carmel
Dr. Carmel is a graduate from the College of Physicians and Surgeons and completed a neurology and pediatrics residency at CUIMC. He is currently Assistant Professor of Neurology and Neuroscience at Weill Cornell Medicine. Dr. Carmel studies brain control of movement both in health and after injury. Using a combination of anatomy, physiology (brain mapping), and behavior, he has been able to identify the brain circuits that adapt to developmental brain injury.
As Director of the Motor Recovery Lab at the Burke Medical Research Institute, he uses activity-based therapies to promote recovery of function. These therapies include electrical stimulation and intensive behavioral training. He has demonstrated that stimulation of brain to spinal cord connections causes them to sprout, form functional connections, and restore motor skill. In addition to directing the research laboratory, the Burke Blythedale Pediatric Neuroscience Research Collaboration, which applies neuroscience advances to children with cerebral palsy. His goal as a physician-scientist is to translate the science of brain repair into better treatments for people living with impaired movement.